The Home of Anthony Nappa Wines
Anthony Nappa Wines was established in 2007 by Winemaker Anthony Nappa and Chef Sarah Evans Nappa with the production of 200 cases of Long Island Pinot Noir.
At Anthony Nappa Wines, we are crafting premium wines representing New York's unique climate and soils. Based on the North Fork of Long Island, winemaker Anthony Nappa creates remarkable wines from the best vineyards in New York. Our family winery makes wines with no additives, unadulterated and straightforward, with honest marketing and labeling to allow our wines to shine their best on their own. The grapes that grow in our maritime climate and our handcrafted approach produce distinctive wines. Combining new world technology and old-world traditions we focus on accentuating the full expression of the wine grown in this place.
Salute!!
Shop with Us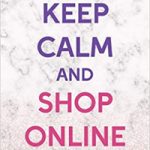 Please visit our online store to place an order for pickup or delivery.


If you have any questions or need help, contact us by email or phone and we will be happy to assist. Thanks for shopping with us and supporting your Local Winemaker.